Ieke van den Burg -palkinto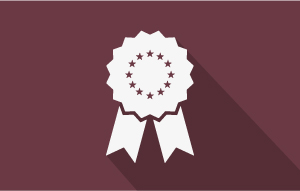 Neuvoa-antava tieteellinen komitea jakaa nuorille taloustieteilijöille vuosittain palkinnon erityisen ansiokkaasta EJRK:n tehtäviin liittyvästä tutkimustyöstä.
Palkinto on perustettu Ieke van den Burgin muistoksi. Van den Burg kuului neuvoa-antavan tieteellisen komitean alkuperäiskokoonpanoon vuosina 2011–2014, ja hän oli Euroopan parlamentin jäsen vuosina 1999–2009. Van den Burgin johtoajatuksena oli, että rahoitusalan tulisi palvella yhteiskuntaa, ja palkinnon jakamisessa noudatetaan samaa henkeä.
Vuoden 2021 palkinto
Palkittu tutkimus
Credit allocation and macroeconomic fluctuations
Karsten Müller, Emil Verner
Virtuaalinen palkinnonjakotilaisuus
K. Müller ja E. Verner esittelevät palkitun tutkimuksensa "Credit Allocation and Macroeconomic Fluctuations"
perjantaina 1.10.2021 klo 15.00–17.00 Keski-Euroopan aikaa
Vuoden 2020 palkinto
Palkittu tutkimus
Multiple Credit Constraints and Time-Varying Macroeconomic Dynamics
Marcus Mølbak Ingholt
Virtuaalinen palkinnonjakotilaisuus (1.10.2020)
Vuoden 2019 palkinto
Palkitut tutkimukset
Strategic Liquidity Mismatch and Financial Sector Stability
André F. Silva
The Value of Central Clearing
Guillaume Vuillemey
Vuoden 2018 palkinto
Palkittu tutkimus
Disentangling the Effects of a Banking Crisis: Evidence from German Firms and Counties
Kilian Huber
Vuoden 2017 palkinto
Palkittu tutkimus
Compressing over-the-counter markets
Marco D'Errico, Tarik Roukny
Vuoden 2016 palkinto
Palkitut tutkimukset
Muut palkintoehdokkaat
Vuoden 2015 palkinto
Palkittu tutkimus
The Motives For Financial Complexity: An Empirical Investigation
Claire Célérier, Boris Vallée
Muut palkintoehdokkaat