Nagrada Ieke van den Burg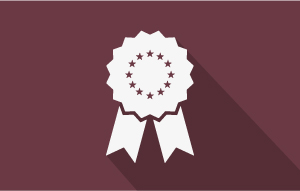 Savjetodavni znanstveni odbor dodjeljuje godišnju nagradu mladim znanstvenicima za izvanredna istraživanja o temama povezanima s glavnom zadaćom ESRB‑a.
Nagrada je utemeljena u spomen na Ieke van den Burg, koja je bila članica prvog sastava Savjetodavnog znanstvenog odbora od 2011. do 2014. i zastupnica u Europskom parlamentu od 1999. do 2009. godine. Ieke van den Burg zastupala je stav da bi financije trebale služiti društvu te se nagrada dodjeljuje u tom duhu.
Nagrada za 2021.
Nagrada za 2020.
Nagrađeni znanstveni rad
Multiple Credit Constraints and Time-Varying Macroeconomic Dynamics
Marcus Mølbak Ingholt
Virtualna svečanost dodjele nagrada (1. listopada 2020.)
Nagrada za 2019.
Nagrađeni znanstveni radovi
Strategic Liquidity Mismatch and Financial Sector Stability
André F. Silva
The Value of Central Clearing
Guillaume Vuillemey
Nagrada za 2018.
Nagrađeni znanstveni rad
Disentangling the Effects of a Banking Crisis: Evidence from German Firms and Counties
Kilian Huber
Nagrada za 2017.
Nagrađeni znanstveni rad
Compressing over-the-counter markets
Marco D'Errico, Tarik Roukny
Nagrada za 2016.
Nagrađeni znanstveni radovi
Drugoplasirani radovi
Nagrada za 2015.
Nagrađeni znanstveni rad
The Motives For Financial Complexity: An Empirical Investigation
Claire Célérier, Boris Vallée
Drugoplasirani radovi