ESRB Policy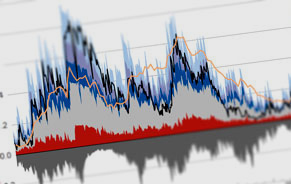 EU prudential rules for banks entered into force on 1 January 2014. These rules, which are set out in the Capital Requirements Directive (CRD IV) and the Capital Requirements Regulation (CRR), give the macroprudential authorities in the EU a set of policy instruments to address financial stability risks more effectively.
The ESRB is assigned several roles under these rules, from providing guidance to issuing opinions and recommendations on specific macroprudential measures notified to the ESRB by national authorities.
Policy framework
The ESRB has prepared a set of documents to help make the macroprudential policy framework operational.
Warnings
The ESRB issues warnings when significant systemic risks are identified and when necessary to flag such risks.
Recommendations
The ESRB issues recommendations for remedial action when significant systemic risks are identified and when action is necessary to address these risks.
Stress testing
The European supervisory authorities and the ESRB use stress tests to assess the resilience of financial institutions and market participants. As part of this cooperation, the ESRB has designed scenarios of adverse economic and financial market developments.
Opinions
The ESRB contributes to the assessment of the appropriateness of certain macroprudential policy measures before their adoption by EU Member States or the ECB.
Responses and letters
The ESRB may be consulted or requested to provide advice from a macroprudential perspective on selected topics