Belgium – 5-percentage-point risk-weight increase for mortgage loans
This measure expired on 28 May 2017.
This measure involves a 5-percentage-point increase in risk weights applied by banks (using the internal ratings-based approach) to Belgian mortgage loan-related exposures. However, the Nationale Bank van België/Banque Nationale de Belgique has recommended the banks in its jurisdiction to maintain sufficient capital reserves for real estate risk in accordance with the now expired macroprudential measure.
Measure
Recommendation ESRB/2016/3
Reciprocating countries
Last updated on 20 October 2017
The following map shows the Member States reciprocating the measure. The map also shows the Member States which chose not to reciprocate the measure in the light of currently non-material exposures. The remaining countries did not notify the ESRB of their intentions.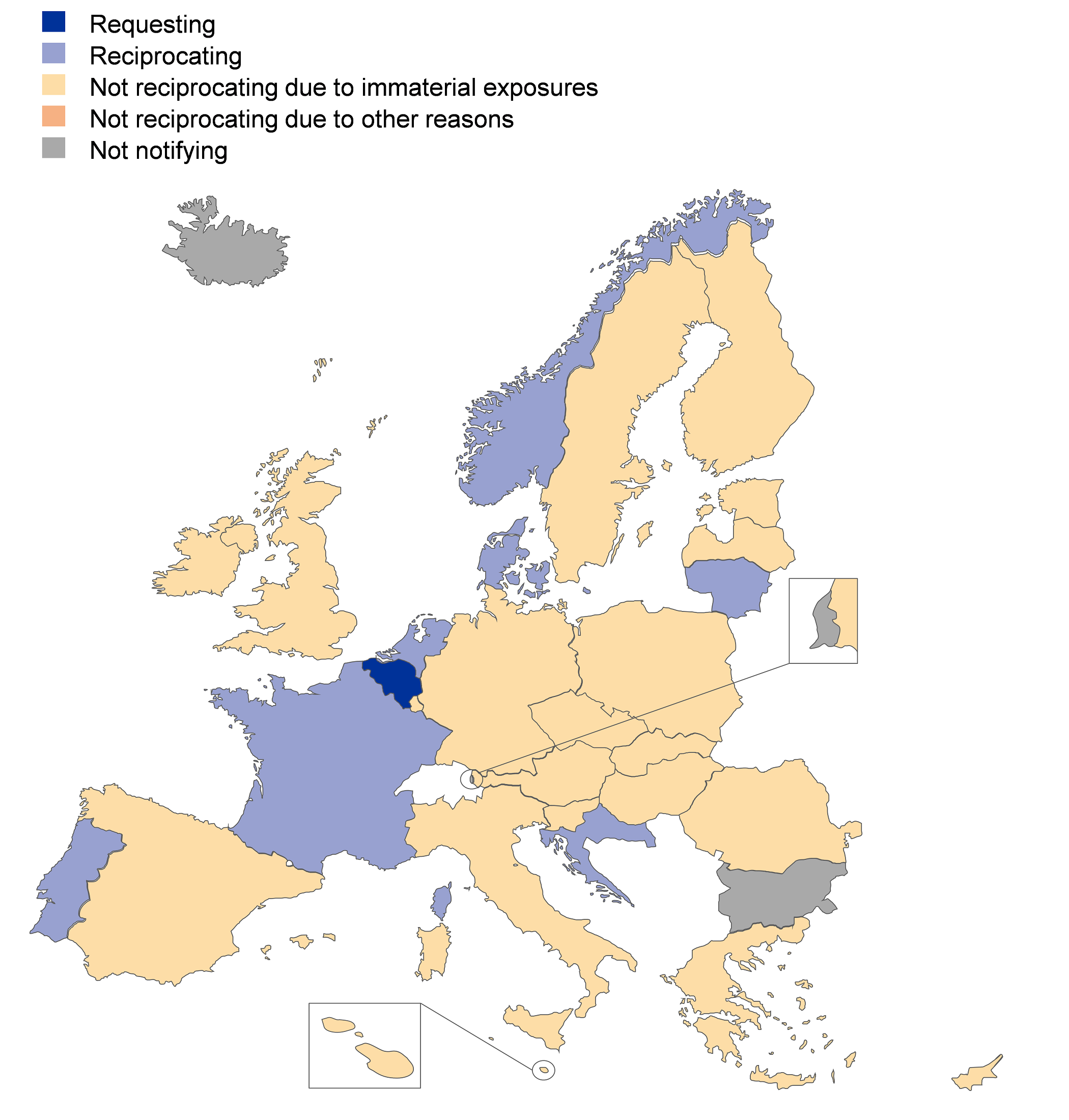 The following table details each Member State's reciprocating measure.
| Reciprocating country | Institution-specific threshold[1] |
| --- | --- |
| Croatia | 2% of portfolio share |
| Cyprus | |
| Denmark | |
| France | |
| Latvia | €1 million |
| Lithuania | |
| Luxembourg | Branches only |
| Netherlands | €50 million |
| Portugal | |
[1] De minimis exemption